Grounded and Growing
established in faith, abounding in thanksgiving
As you therefore have received Christ Jesus the Lord, continue to live your lives in him, rooted and built up in him and established in the faith, just as you were taught, abounding in thanksgiving.
(Colossians 2:6-7)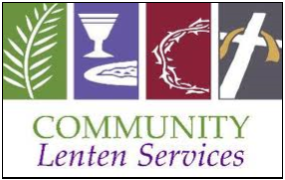 Community Lent/Lunch Schedule
Services will be at 12:00 noon, with lunch served before the service at 11:30 am and after at 12:30 pm at:
Woodstock United Methodist Church
154 S Muhlenberg St, Woodstock, VA 22664
Free will offerings given towards lunch will benefit the Woodstock Ministerial Association.
March 3
March 10
March 17
March 24
March 31
April 7
Do you ever leave Sunday worship with questions about the Bible passage? Do you wish you could have had more time to reflect on the passages? Do you ever wonder what other people think about what the Bible says?
Join us as we… Lean in to the Lectionary! This gathering is a new opportunity to explore the Biblical texts that shape our weekly worship. No book, no homework required – just the Bible, and a group gathered around it. Come when you can! Tuesdays, 10-11am in Fellowship Hall.
Sunday School is at 9:45 and Worship is at 11. Holy Communion is served the FIRST Sunday of every month, and all believers are welcome to the table of Grace. Always joy filled, we enjoy worshiping and serving God. We look forward to welcoming you to our active and growing community of faith!